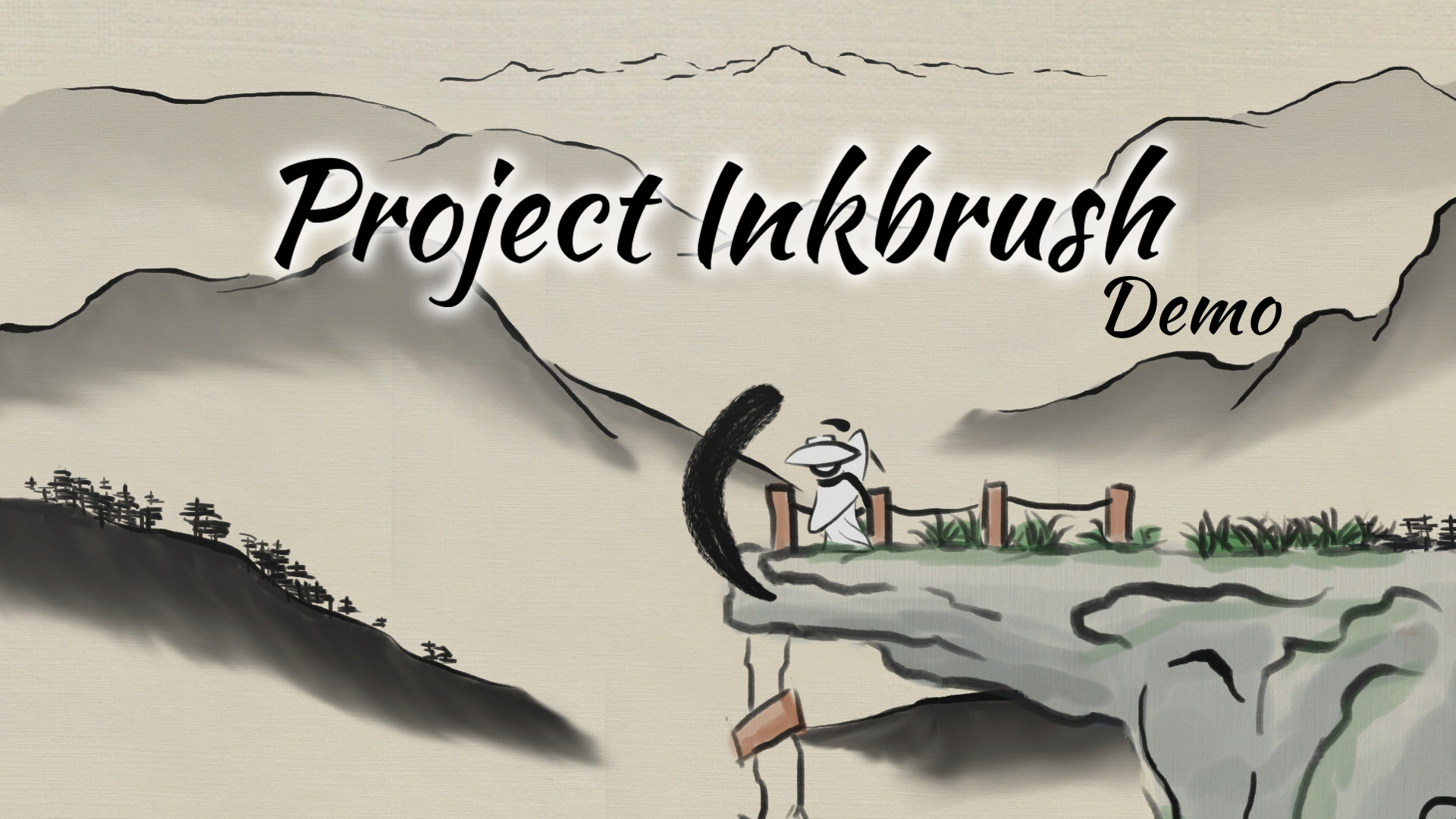 Project Inkbrush
Project Inkbrush (working title) is a 2D platformer in the art style of a traditional East Asian painting. This demo was developed as part of the University of Washington Computer Science & Software Engineering capstone requirement, as well as the Lake Washington Institute of Technology Applied Design capstone requirement.
Controls:
A controller is strongly recommended to play, however, keyboard controls are also available. The controls for an Xbox controller are displayed within the demo using tutorial signs, and all controls are also listed below. For players using keyboard controls or non-Xbox controllers, please use the list below for reference.

NOTE: PlayStation 5 controllers are not currently functioning with Unity's input system. PlayStation controllers also may not function correctly.
Controller:
Left Joystick - Move
[A] - Jump
[Hold A] - Jump Higher
[X] - Attack
[RT] - Dash
[LT] - Use Earth Brush
[Hold B] - Heal
Left Joystick Up - Interact
Keyboard:
[Arrow Keys] - Move
[Z] - Jump
[Hold Z] - Jump Higher
[C] - Attack
[X] - Dash
[V] - Use Earth Brush

[Hold A] - Heal
[Arrow Key Up] - Interact
Trailer:
Future Plans:
We plan to keep developing this game after the conclusion of the capstone, and eventually hold a crowdfunding campaign if people want to fund further development, so stay tuned for updates by following this project in the top right by clicking "Add to Collection" or "Follow", or subscribe on YouTube!

Developers:
Install instructions
Unzip and run the Project Inkbrush.exe file